High Value Equipment Transport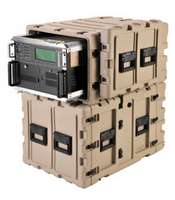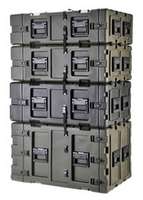 Shock Proof Cases
We offer Shock Proof transport cases for moving your high value equipment. We can even customize packaging and shipping to avoid damage.
Insurance Coverage
Technology Movers covers you two ways - first our liability insurance is the blanket coverage for all our work (although we never accept liability for any data - systems must be backed up by the client as well as checked for reliability and the ability of the backup to restore data and functionality.) We also offer point to point transportation insurance, if elected for individual high value items or entire shipments. We often work with Lloyds of London underwriting the coverage.
Dedicated Trucks
We typically use dedicated trucks for transport. Where another option is available, a dedicated truck will always be offered as a part of the solution.
Secure Transport with High Security Seals
Lock your high value cargo up tight. We can provide secure protection from tampering and theft with High Security Seals. Both the bolt and body are sequentially numbered.

ISO 17712 compliant
C-TPAT compliant